Huck Tek is a trading division for Huck Nets (UK) LTD - the UK's leading netting manufacturer with backgrounds in Mining & Civil engineering, starting out as a Geotechnical company offering rock/ground stabilisation and protection solutions. Huck Tek diversified into Specialist Civil projects within the industrial and environmental sectors before joining the Huck Group.
We are now part of HUCK NETS technical division that supports the product range through various innovative projects.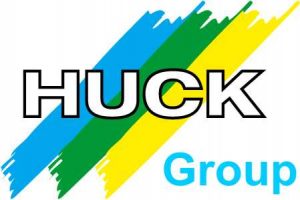 Founded by Manfred Huck in 1963 in Wetzlar; Germany making Cordage, Rope & Twine.
1968 starting producing Textile Netting.
1986 started European & International Partnerships (currently 10#).
1996 Huck Nets (UK) Limited.
2001 Huck Tek Limited (2012 becoming a Trading Division of Huck Nets (UK) Ltd).
We have our own Textile Plants in Heidenau (DE) & Czech Republic (CZ) and Steel Wire & Dralo Production based in Buhl Weitenung (DE).